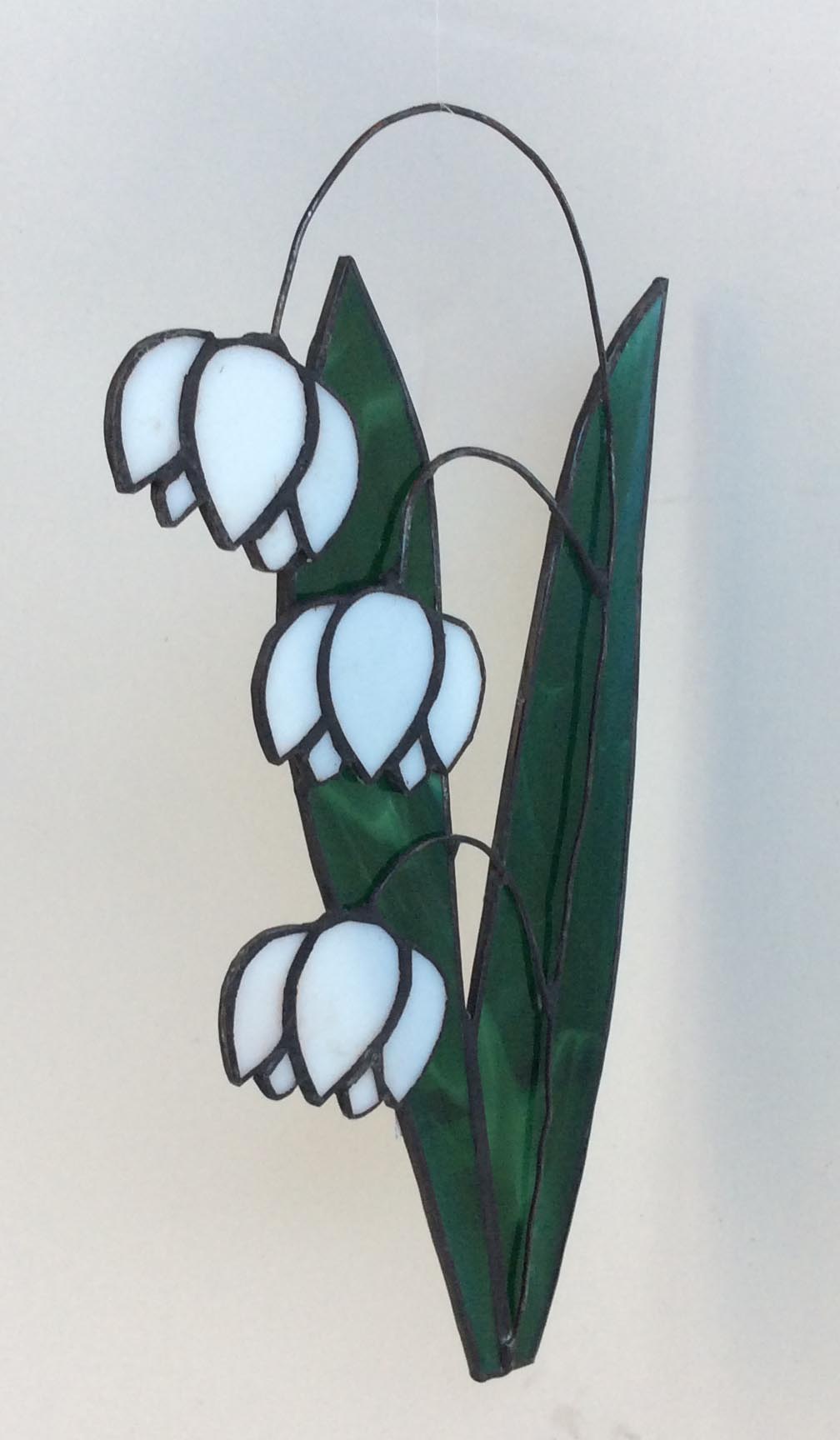 Stained Glass Lilly of the Valley is made with Spectrum green and white opal. The flowers are layered on the glass connected with copper wire. Two are available for purchase. One is 6″ x 11″ for $75, and one is 4″ x 7″ for $70. Order now for free shipping during the month of November, 2016 when you buy two items.
All of Carolyn's work is signed and dated by etching into the glass in the lower right corner. She has worked with designing and constructing unique works of stained glass art for over 40 years. This piece  was inspired by childhood memories of Lily's in Michigan where she grew up. Buy it as an accent for your home or as a gift for someone who loves flowers.
Carolyn welcomes custom orders too. She will design something "one of a kind" for you, or remake an existing design from her web site to your shape/dimensions/colors.
All shipments are carefully prepared. Small items such as this would be well padded and double boxed. Larger panels require wood crates that are custom made to fit your item. Visions Stained Glass 400 E Main Street, Suite #200 is located upstairs in the clearstory building .
When ordering through the web site (www.visionsgallery.com) go to the order page to pay with paypal for a secure transaction.