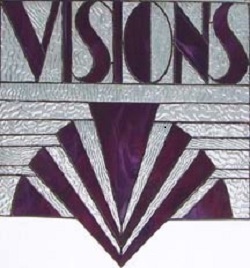 Visions Gallery is located at 400 E. Main Street in Chattanooga, Tennessee.
Our regular business hours are Tuesday through Saturday between 9:30 a.m. and 5:30 p.m.
Specializing in custom design and restoration as well as a full line of stained glass supplies
Phone number: 423-255-3341
All pieces handmade by Carolyn Insler in Chattanooga, Tennessee.
Visit the Gallery Online
Shop by CATEGORY to find the perfect gift for a friend or family member or the ideal complement to your home decor. Or, if possible visit Visions Gallery in person and meet the artist and see all the art.
Ideas and Ordering Custom Stained Glass Art
About Visions Gallery
Visions Gallery is the work of Carolyn Insler, who is a master of stained glass art with over forty (40) years of experience in design and creation of her elegant works of art.
While we wish everyone could stop by the gallery on Main Street in Chattanooga, Tennessee, we know that may not always be possible. For that reason, everyone is encouraged to browse the online gallery. Something is sure to capture your fancy.
We welcome calls from around the country and the world. Email us your custom designs and dimensions for a price quote or call to discuss a project.
Additionally, Carolyn has been commissioned to repair and restore aged stained glass windows in churches and older homes throughout the city, county, state and country. Contact us with your restoration requests for an appraisal and project quote.
Visions Gallery does ship worldwide. Shipping within the 48 contiguous United States is a flat rate per item. Outside the 48 contiguous states, please contact Carolyn Insler for pricing. All our packaging is designed for safe arrival of your investment.
Locally, we have stained glass for sale that is ready for you to create your own works of art.

And, as a small business located in the art district on Main Street in Chattanooga we participate in Small Business Saturday and encourage everyone to support small businesses everywhere.