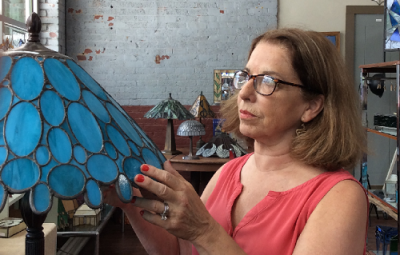 Hi,
My name is Carolyn Insler and I would like to introduce myself, my art, and my business.
I have lived in Chattanooga, Tennessee, for thirteen years with my husband, Michael and our cat, Lily. Prior to moving to Chattanooga I lived in Las Vegas and Kalamazoo, Michigan. I am originally from Battle Creek, Michigan. But, it was in Ann Arbor that I discovered stained glass as an art form.
I have been working with stained glass for over forty (40) years. It has been a passion ever since my first introduction to the medium. I opened my first working gallery in Kalamazoo and enjoyed it for almost five years before moving to Las Vegas where I owned and operated Visions Stained Glass.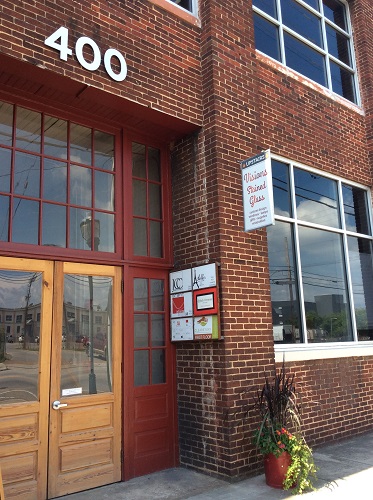 My husband and I decided to move to Chattanooga to be closer to family and for a change of scenery. Once settled I began working out of my home studio and selling my stained glass art through a local cooperative gallery. Eventually, I outgrew my home studio and opened Visions Stained Glass Gallery on East Main Street.
Visions Stained Glass is located on the second floor of 400 East Main Street. (Be sure to look for the sign.) Come at lunch time and dine at Adelle's Creperie downstairs after visiting Visions.
Visions Gallery is a working gallery. Although it is filled with completed works, you may catch me designing a window hanging or constructing a holiday ornament. I also meet with potential customers to discuss custom orders. Please take a look at the Custom Order section to see how I work. And be sure to visit my Custom Gallery to see some of my custom creations.
I encourage you to browse this website to get ideas for your custom artwork in stained glass or pick a piece already created. We have lots of stained glass art for sale.
If you live in Chattanooga or surrounding areas, you are invited to stop by for completed pieces, or stained glass supplies. I do carry stained glass and tools and implements for creating your own work of art, all for sale to the stained glass enthusiast.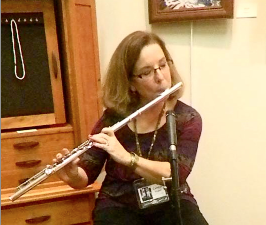 Aside from stained glass design and creation, I also enjoy playing the flute. I began playing in the fourth grade and have continued throughout the years. Currently, I play with the Community Orchestra in Chattanooga. This is particularly rewarding as the Community Orchestra plays at local schools from time to time, not only sharing our music but teaching about our instruments. This introduction to music and musical instruments is vital in keeping the musical arts alive and encouraging young people to find an instrument they will enjoy.
The visual arts and performing arts have played a major role in my life and have brought me much enjoyment throughout the years.
I hope you will take the time to visit Visions Stained Glass Gallery if you live in or visit Chattanooga, Tennessee. And, if by chance you have an opportunity to see the Community Orchestra perform, I hope to see you there, too.
Carolyn Insler